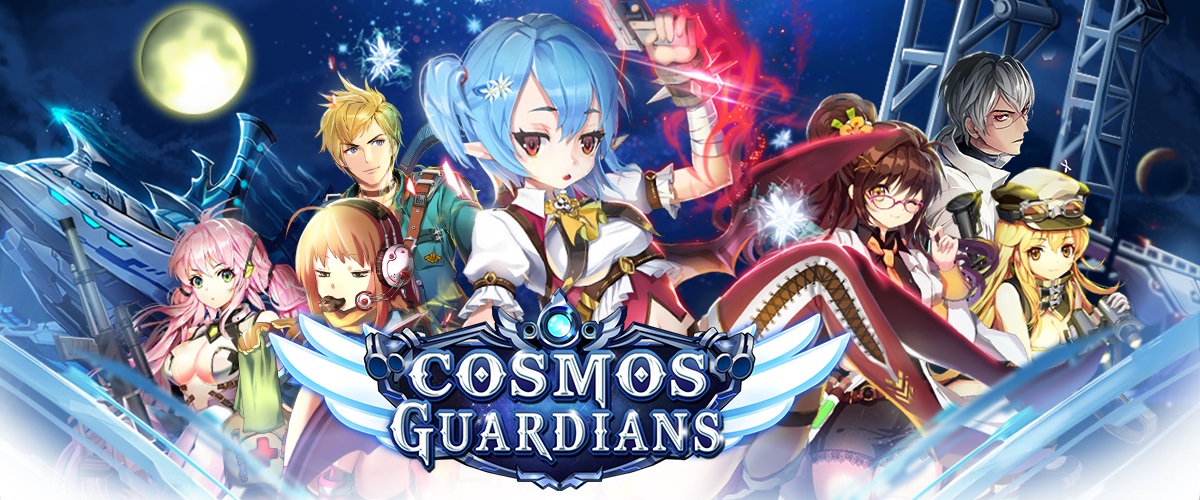 The Galaxy is on the brink of destruction!
The planetary system "Apolonia" once flourished with trade, where all Member Planets – Gaia, Ares, Mercuria, Aphrodite, Cronus, Jupiter & Hades; prospered in unity and tranquility. All that ended abruptly with the discovery of "Rune Energy", a mystical power source that has irrevocably shattered the balance of power between the Planetary Nations. As the leader of the 1st Gaia Escort Strikers, it is now your duty to stop Hades and restore peace to the Galaxy!
Cosmos Guardians is an action-packed and deeply strategic Sci-Fi Collectible Card RPG with stunning artwork and character design. Immerse yourself in a universe of intrigue, as you travel from Planet to Planet in a bid to foil the Hades Military! Recruit from a diverse cast of characters – from the Guardian Priestesses of Venus to the Combat-Proven Mercenaries of the Douglas PMF. Then battle together with your Friends in exciting World Boss Raid Events, as you bring the Campaign to a close on the Hades home world!
Customize your Strike Team from a pool of 600 Cards, 3 Combat Classes, 500 Equipment Items and 200 Unique Battle Skills! Grow your Team as your progress through the Main Campaign, numerous Side Quests and multiple Character-Linked Stories. Further utilize the Reinforce, Evolution, Transcendence and finally Awaken Systems to unlock your Team's full potential!
So what are you waiting for? Download Cosmos Guardians and join us in the adventure of your lifetime!
KEY FEATURES
● Competitive PvP – Fight against and together with Friends in Massive World Boss Battles!
● Card Collector – Recruit your Strike Team of Guardians from a diverse Cast of Characters!
● Immersive Story Line – Over 300 Dungeon Stages, Character Stories & Raid Battles!
● Strategic Battles – Cherry Pick between Team Formations, Equipments & Skills for a Combat Boost!
● Diverse Game Modes – Gear up your team with mines, raids, and laboratory explorations!
● Personal Operator – Choose from 3 Unique Team Operators to help save the Galaxy!
● Assist your Friends – Support and Receive Assistance from Friends in Every Battle!
● Become the Master – Achieve Transcendence and Awaken your Full Potential in the Battle for the Galaxy!