Marketing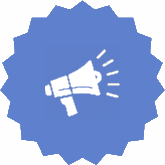 We utilize a variety of Marketing Channels - Paid UA, Social Viral, Press Releases & Community Building to bring a steady stream of players to your game.
Analytics
We utilize Attribution Analytics and Custom 3rd Party Game Logging Tools to understand player behavior and provide the best possible play experience.
Services
We perform localized in-game Customer Service and Community Management on all major player social-viral channels. Resolution in under 24 hours.
COMPETENCIES
Ludic Games specializes in publishing Casual and Mid-Core Free-to-Play Games as a Services. Our core competencies are in Product Management, Game Analytics, Game Operations and Customer Service.
We invest in Localization & Marketing to give your games the Audience it deserves. Then we work closely with you to ensure that we maximize both the engagement and value of each of our players!