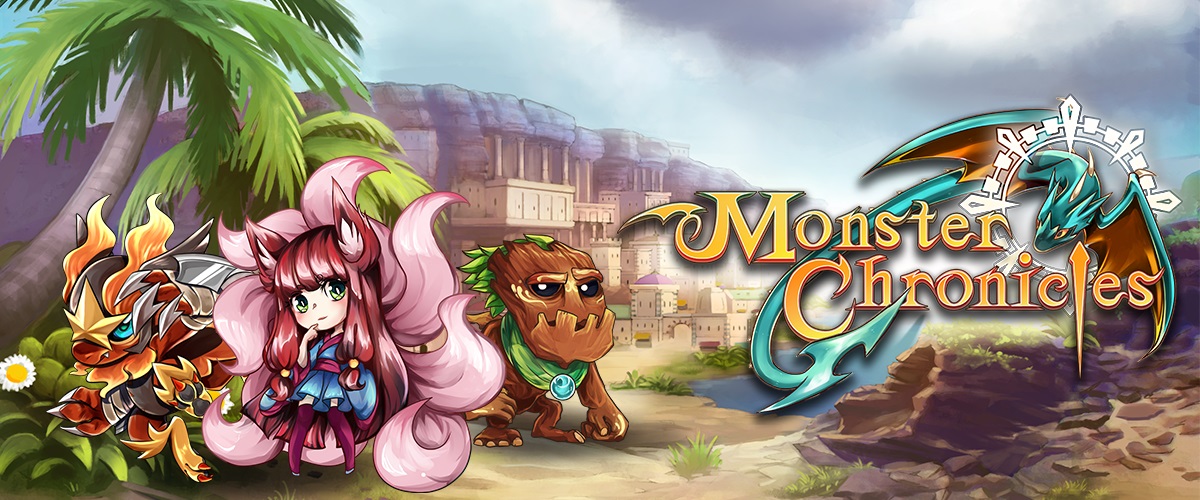 Monster Chronicles is a 3-in-1 Strategy + Puzzle + RPG!
Train your very own Team of Monsters! Create chaos in enemy ranks, while forming your personal Tic-Tac-Toe chains to obliterate your foes!
Collect and evolve over 100 unique Monsters, and then limit break them to their ultimate form. Raise your Monster Team and concoct nutritional regimens to unlock each Monster's full potential!
Battle your way to become the Ultimate Monster Trainer in Monster Chronicles!
KEY FEATURES
● Competitive PvP – Join one of 5 Noble Houses, befriend Allies and defeat Rivals!
● Monster Collection – Hatch, Nurture and Cultivate your Team of Monsters with Special Skills!
● Immersive Story Line – Battle through over 120 Campaign Stages, meet new Friends and discover a world of Intrigue!
● Tic-Tac-Toe Strategy – Unleash Combo and Skill Attacks through rewarding Tic-Tac-Toe Matching!
● Assist your Friends – Support and Receive Assistance from Friends in Every Battle!
● Become the Ultimate Monster Trainer – Level up your Monsters, Evolve and finally Limit Break to unlock their Full Potential!
Project Details
Developer:
Delta Duck Studios