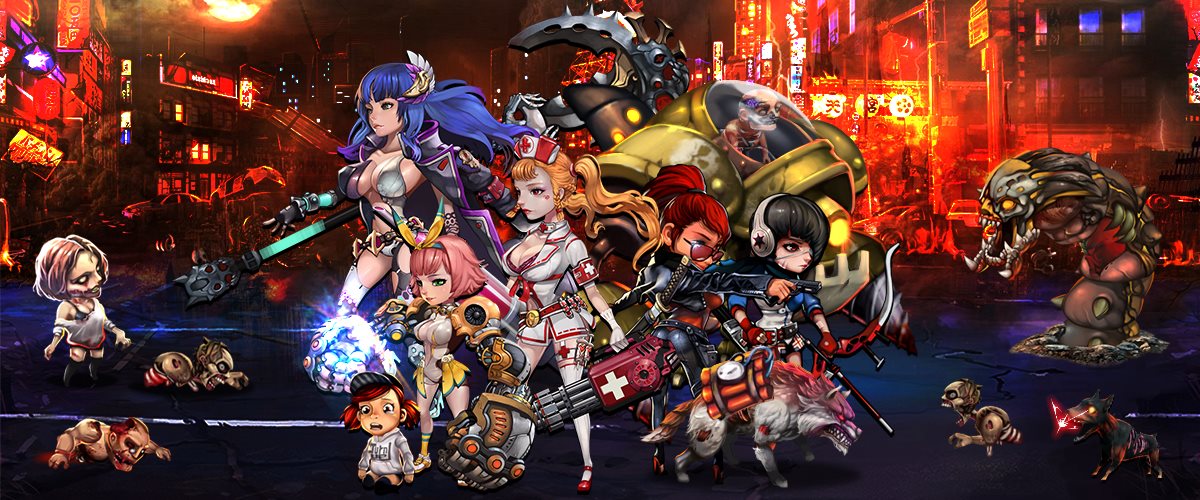 Why play fair? Recruit the Zombie Hordes for fight for survival in Zombie War: Final Stand!
Take command of the vaunted Human Defence Forces and defend the World from the Undead Scourge in Zombie War!
Storm the battlefield, rescue civilians and restore overrun military bases to operational status. Reinforce your fortress, stockpile your resources, research new technologies, then retake the world from the Undead!
Embark on a strategic adventure to figure out what caused the Zombie Outbreak! Recruit the last remnants of Special Forces units all over the world, and then push back the Undead Hordes!
The Undead don't play by our rules, so why should we? Convert captured Zombies to our cause, and use them to help save humankind! Fight in a sprawling 500 stage Single-Player Story, then participate in Daily Battles, Infinite Dungeon, World Raid and Guild Battles!
Play Zombie War: Final Stand today!
➤ ADVANCE through 300 Campaign Battles & Solve the Mysterious Zombie Outbreak!
➤ COLLECT over 70 Legendary Heroes, Elite Soldiers, Monsters & Behemoth Zombies!
➤ CRAFT Gear and UPGRADE Skills. Ensure your Team is ready for Combat!
➤ BUILD and REINFORCE your Fortress, a Safe Haven from the Horde!
➤ DISPATCH Units on Plunder PvP, wreak havoc and steal Opponent Resources!
➤ CREATE or JOIN a legendary Guild! Embark on Guild Missions!
➤ PARTICIPATE in exciting Real-Time World Raids & Guild Wars!
Questions or Suggestions on how to Save the World? Reach us at support@ludic.games!